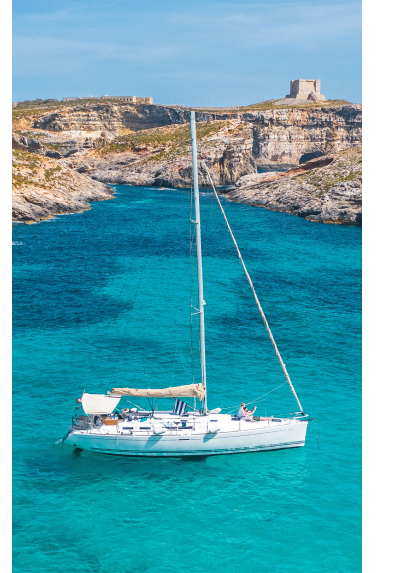 EXPLORE A MULTITUDE OF ANCHOR ALARM SETTING POSSIBILITIES.
Basic: Set the anchor location with a single tap when the device is directly above the anchor point.
Long-Press Gesture: Easily navigate the map to your desired anchor location and effortlessly set it with a long press, utilizing Navionics navigation charts, Satellite images, maps, or hybrid maps.
Bearing/Distance: Simply point the iPhone to the anchor guaranteeing precise anchor alarm based on your preferred direction and distance from your current location.
Manual Entry: In this advanced method, you manually input the latitude and longitude coordinates of your current anchor position into the app in the most commonly used coordinate formats.
Heat map: Drop the anchor and adjust the anchor rode length to your preference, allowing the boat to swing freely for a few minutes. Monitor the boat's progression on the map, and with a convenient long tap, set the anchor point and effortlessly fine-tune the anchor alarm settings to seamlessly align with the unique behavior of your boat and the surrounding environment.
Share: Receive and Validate anchor alarm settings from other Zenkou users on the same boat via messaging or email.